03/22/2009: "Coverage: Yulia's meeting with fans"
Source: Tatu.ru/forum

Russian fans met with Yulia Volkova to wish her a happy belated birthday on March 21st, 2009. Yulia Volkova stated that she and Lena Katina have grown up and it is necessary for them to develop themselves further. Yulia continued to state that she will produce her own solo music and work with Americans. Thanks to Show Me Love, Argos, CnmA, Anka and Fanta (tatu.ru/forum).

» Read more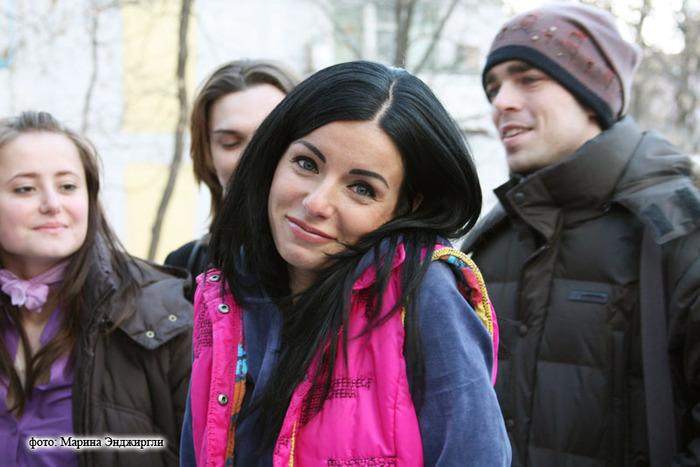 Additional information:
- Yulia and Lena are still friends.
- She will work with Sergio Galoyan and Polienko.
- You And I will be released at the end of 2009, early 2010.
- She compares t.A.T.u.'s future to Fergie and the Black Eyed Peas.
- She has recorded demos for her solo album.
- She will write in her tatu.ru diary as soon as possible.
- She will soon open her solo website.
- She does not know Lady Gaga.
- She wants to live in Los Angeles, California.
- She has been offered to do movies.
- She will not sing in R&B style.
- She lived with Vlad Topalov for a year.
- She was given a new mercedes by Parviz.
Videos:

» Part 1, part 2, part 3, part 4